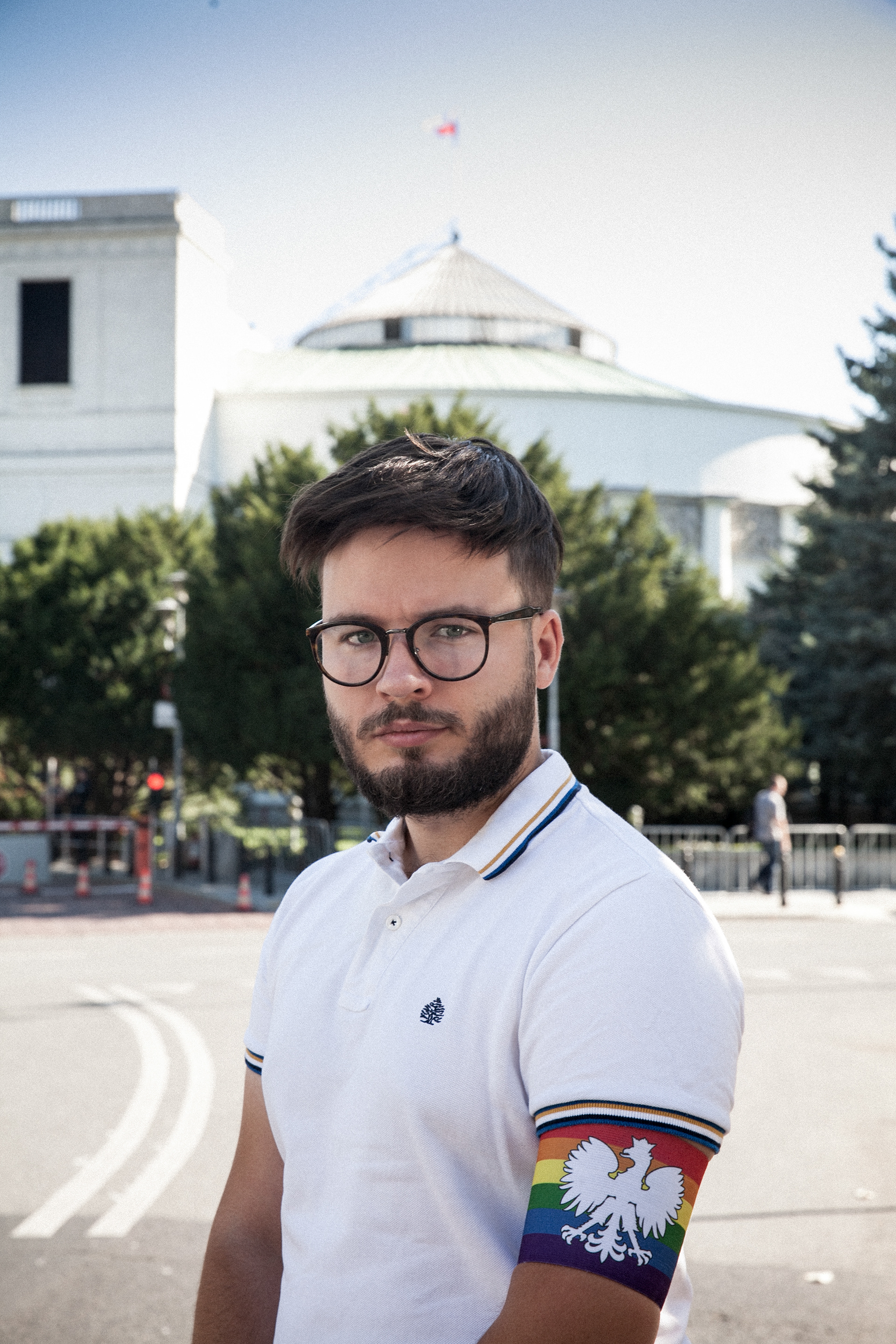 I am Bart Staszewski (born in Malmö, Sweden)  and I am Polish LGBT activist and documentary film director.
In 2017, I produced a documentary film -
 Article 18
. It is the most important documentary to date on the LGBT struggle for equality in Poland.  I am one of the organizers of the 
Equality March in Lublin
, which was the first Pride march that take place in eastern Poland. People wa sthrowing rocks and shouting homophobic epithets.
My work for the LGBT community has been recognized internationally. In 2019, I was awarded the 
European Tolerantia Award
. In my acceptance speech, I made it clear that "I treat it as a commitment to [continue my] fight for the rights of the LGBT community".
Together with a group of amazing lawyers, 
I managed to stop 
the distribution of 
homophobic stickers of Gazeta Polska
 "LGBT-free zone".
Now it's time for the next step! Together with you, I want to show how the recently introduced laws in Poland, the "LGBT-free zones, affect ordinary innocent people who want nothing more than to live their lives in peace.
I hope that my photos will reach as many people as possible by means of gallery exhibitions and the media
​​​​​​​
*On my arm you can see the armband with an eagle, that is similar to my country's national emblem, together with LGBT-colors. In 2018, together with my boyfriend, I went on Pride marches with a similar flag.
several court investigation
 Several court investigations were undertaken against me. High-profile right-wing politicians alleged that my emblem was a "profanity" .
All of the investigations were dismissed by the courts. 
This  happened at a time  when the ruling Law and Justice Party was also campaigning to restrict women's rights, further curtail media freedoms and alter legal structures in Poland. 
I simply wanted to underline that we are ALL  citizens of this
country.*
Media are asked to tag my profiles. Thank you in advance