It just takes the cost of one coffee per month to support my activism. Help me act!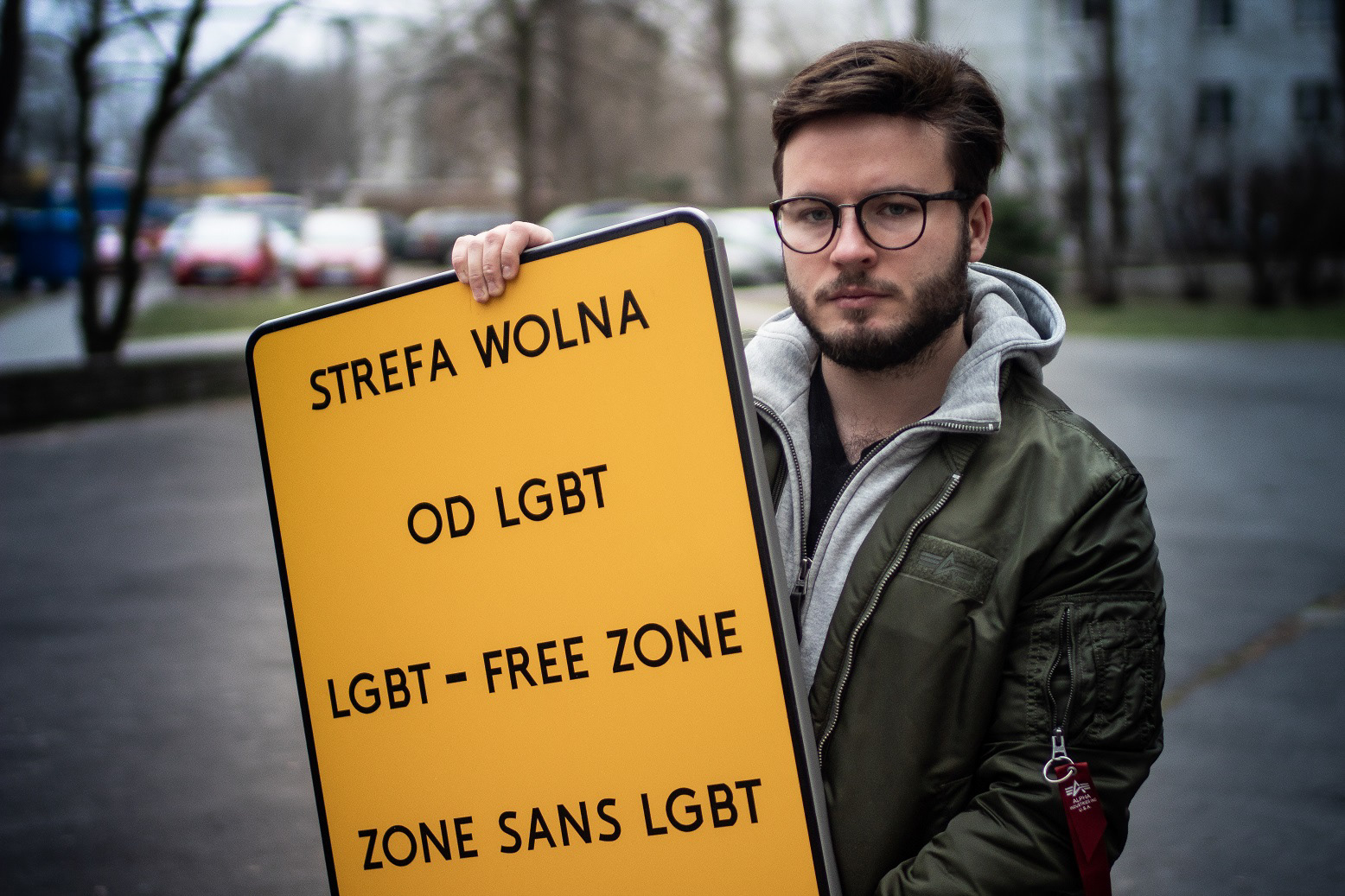 Recently Poland has witnessed an unprecedented wave of institutionalized homophobia. Polish municipalities across an area greater than the size of Hungary have since 2019 adopted resolutions that discriminate against LGBT people and make intolerance official.
Local municipalities across a third of Poland have adopted resolutions "against LGBT propaganda" or "pro-family", creating target of members of own communities - the LGBT people.
By beginning of 2020 almost 100 municipalities have adopted the resolutions include five province.
I invented my project in late 2019 and made it public at the beginning of 2020. I go to regions that declared as LGBT-free and I am making photos of LGBT people who are from there. I designed a sign that is an outcome of homophobic resolutions and I hang it right under the sign with name of city, province or county that declared as LGBT-free zone. By my project I want to show LGBT-people that politicians choose to be enemy of tradition, family and Catholic values.
I continue my project and I want to visit 37 city,  province and counties, with a view to documenting LGBT people, listening to their stories. 
On my website you can read: